December 5, 2008
Kinda 2 topics in one. First looking for tips on building driveshafts from square tubing. i built one for the rear out of 2" receiver hitch tubing and 1.5" tubing that''s 1/4" thick. it was a real pita to square up but does work. I used the DC joint from a spare driveshaft: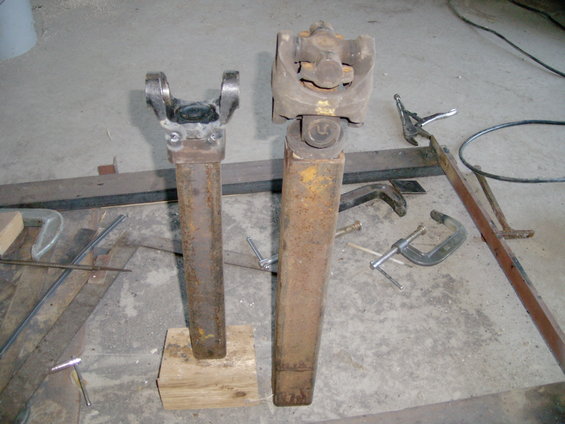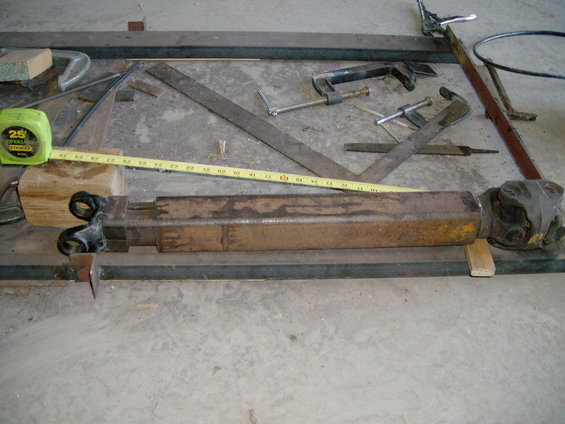 Second topic is notching the trans crossmember for the front driveshaft. Looking for tips *or* pics on that mod, too. I have the old style mounts with the 2 separate bushings: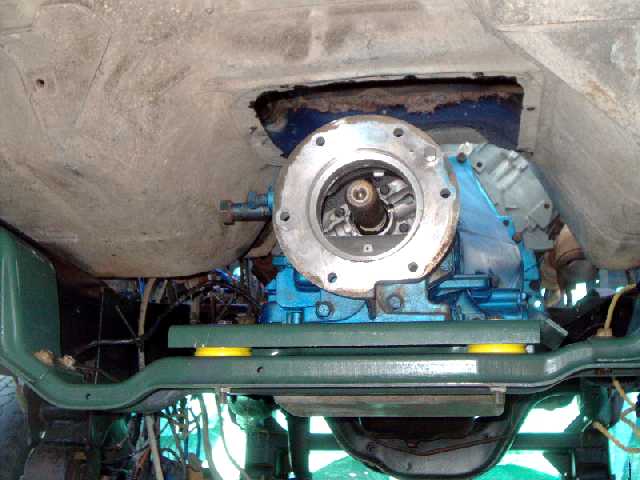 left side of the pic is where i need to add some 3" channel *or* fab a nothc so i can cut out the area from the bushing to the frame.
All this is on my 84 Ford Bronco, with an 88 F-350 drivetrain:
EFi 460, C6, BW-13-56, Dana60 front, Sterling 10.25" rear. Thanks, JSM84