December 14, 2007
Well hopefully get these mounted Mon - 33x14 boggers -- swapping out the little 31s
December 15, 2007
nice! you even got a clean one!
December 15, 2007
lol - can ya guess which one was the spare?
December 17, 2007
What a pain today trying to get the tires mounted. One shop said they were too big and had to use the "big truck" device - $12 a tire (okay). Obviously didn't use that shop - so the next one that wasn't slammed was about 10 minutes away. So of course couldn't fit all the tires at once in the short bed - so had to make too trips. The first trip with 6 tires - they had it down in 30 minutes. Go home and come back - now they state for the 4 remaining ones - 2-2.5 hrs (lovely). So go back 2.5hrs later and the tires are still sitting outside the door - haven't even been touched - 3.5hrs later all tires mounted and or dismounted. Now the battery died on the jeep.......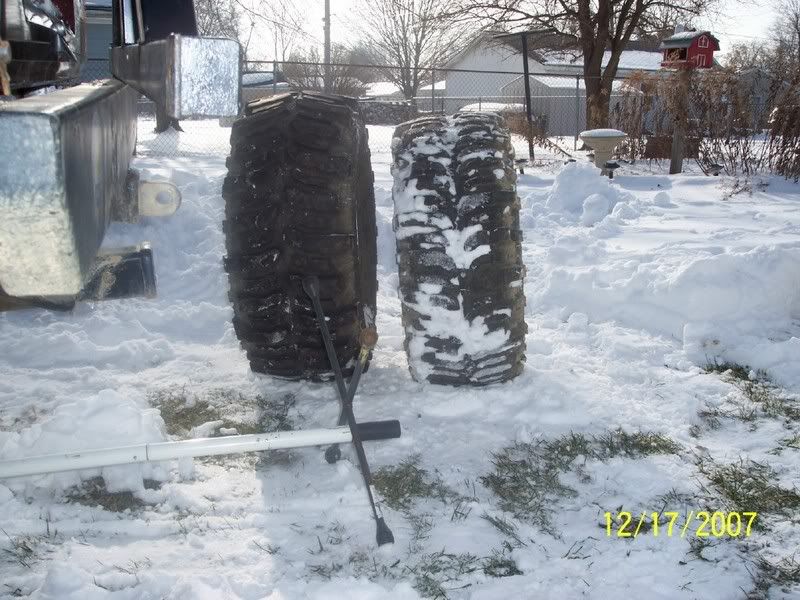 December 17, 2007
now go get them dirty! bwahaha
Post Message
BECOME A MEMBER TODAY!
Join.