Forums : Towing : Looking for a huge tow strap? (505 Views)
January 13, 2005
who sells a good tow strap?
January 14, 2005
dont go to big, i got two 40 foot 65,000lb tow straps and them things have little bungee effect to them almost like pulling with a chain. i had a 27,000lb one that lasted me 3 years.
April 25, 2005
Go by the firehall and get some old hose-seriously!
Lonny
April 28, 2005
E-bay sells them really cheap, I've bout a bunch from there... Summit Racing Sells a couple too
April 28, 2005
Id go with atleast 30 thousand pounds.. 65? geesh that must be strong, where do you find those?
April 29, 2005
I bought mine at the local farm supply store. 3"-20,000 pounds 30' long for $35, or was it $45.
April 29, 2005
i picked them up at a towtruck busness auction. got them both for 40$ they are 3/4inches thick and 6inches wide.
heres the only picture i have of one of them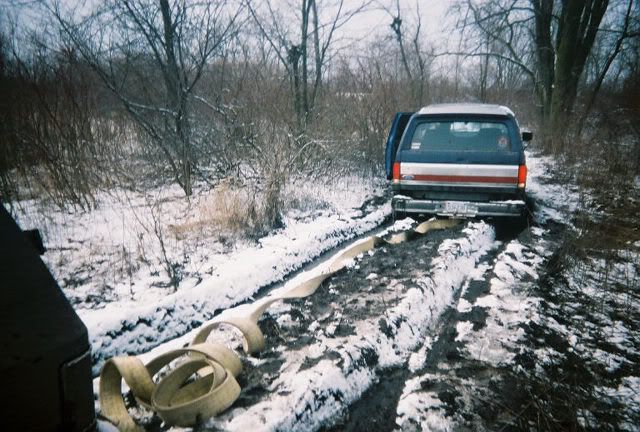 July 18, 2006
part stores sells some of the smaller ones and ive had them order a 3in 30K strap
July 18, 2006
im still searching for morre of these. ill message the guy i got it form.
its the 4ply 60k lb 40"
July 18, 2006
Ive used firehose before.. great effect
Ive also used tractor-trailor straps.. I might buy one some day...
July 19, 2006
bigger strap = bigger dent in tailgate
July 20, 2006
lol ya.. i got a 30 ft 10000 lb max strap, then an older like 15 ft one, but i want to get a big honking one for emergencys of just pulling.. no bungy or nothing like that..
Post Message
BECOME A MEMBER TODAY!
Join.
Forums : Towing : Looking for a huge tow strap?